Boldly Beautiful and Authentic Gemstone Jewellery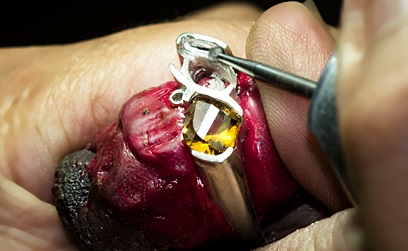 Highlighting your unique style with semi precious stones adds a pop of personality to any outfit. And just as you want your authentic style to shine through, so too do your gem-encrusted highlights need to sparkle with genuine charm.

Each gorgeous piece of gemstone jewellery at Chrisha Jewellery is an authentic semi-precious stone that's been monitored along every step of the supply chain, ensuring it consistently aligns with our standards and that of our customers.

It begins with the gemstone's foundation. Chrisha Jewellery ethically sources its materials from the best quality mines in Brazil and South America. All gemstones arrive to us in rough form, ready for us to expertly cut and transform into stunning accoutrements at our factory in Thailand.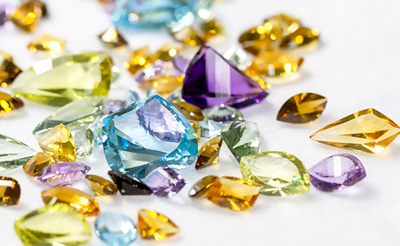 Using designs unique to Chrisha, we expertly hand cut each stone for maximum sparkle and shine, creating an awe-inspiring visual delight from every angle. Our craftsmen have over 10 years experience creating unique jewellery, from rings, to bracelets, necklaces and earrings. From contemporary minimalism to vintage-inspired luxury, we have something for every special occasion.

Once each gemstone is cut and polished to perfection, it's time to find its sartorial purpose. Whether to be worn on your wrist or on your ring finger, each crystal is housed in high quality gold or silver. We use 9k, 14k, 18k and sterling silver 925, setting each stone by hand or casting.

Whether you're seeking something traditional, a vintage-inspired design, or after an unexpected keepsake, Chrisha Jewellery promises that each head-turning ring, bracelet, necklace and pair of earrings will drip with glamour and authenticity.